MEET MARK BERGER
The Principal of
Berg's Eye Communications
Mark Has More Than 20+ Years of Practical Experience
Mark is the Principal of Berg's Eye Communications, a full-service public relations, media relations and marketing communications agency based in Cumberland, RI. Mark has been successfully promoting clients since 1997, when he began his shop in Massachusetts.
Mark's philosophy is that, "everyone has a story to tell, and it is his job/mission to get that story told." He uses all types of media, particularly: mainstream, trade, and social, among others, to get his client's messages across. The hope is getting the word out about a business, program, event or person for the readers/viewers to respond.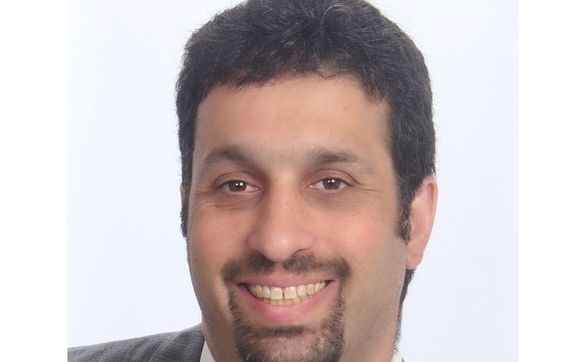 He has worked in several industries, including: non-profit, sports, technology, small business, health care and government. Mark has seen his own business grow with his membership in the Northern Rhode Island Chamber of Commerce and The Founders Chapter of Business Networking International (BNI). He encourages people to network because that is how new relationships can be formed and new opportunities can arise.
When he is not at work, Mark may be cheering on either his beloved New England Patriots or the Rutgers University Scarlet Knights, where he graduated with a BA degree in Journalism and Mass Media. He loves sports, music reading and spending time with his wife and two children.
Have a Story to Tell?
If you have a story or an event that needs to be told, contact Mark today!
CLIENT'S TESTIMONIALS
What Our Clients Say

I was first introduced to Mark Berger through AMP-RI, when he did a presentation and then joined as a member. He has been very active within the organization and is now President. Through board meetings and AMP events, I have seen a leader and a person who is very attentive and easy to speak with. Mark approached me about a possible article about my family-owned business, Advanced Auto Body, which is being run by my two daughters. Mark made the whole process clear and easy. After a conversation and some questions, he submitted a draft that we could all review and adjust. He also outlined the PR that he would do with the local newspapers, magazines, and social media. He updated us on the progress of his submissions and stayed within the budget we established. The whole process was painless. I recommend him for getting the message out to prospective customers.
Joyce Pucino
Advanced Auto Body, Inc.

When I got to my first BNI meeting, I was embarrassed I got there late. There were over 30 people in the room - I was hoping it was the wrong room so I can leave & stop turning red. But it was the right room & I just sat myself down. It was a very well put together meeting & felt tiny in the room. While everyone was giving their 60 second shpeel, one of them perked my ears up. Someone said, "if you want to be famous & well known, I can get you there". His name is Mark Berger & he owns Berg's Eye Communications. After the meeting was over, he came up to me & started talking to me about my business. I told him that I was thinking about doing a ribbon cutting at Sprout CoWorking sponsored by East Bay Chamber of Commerce. And that's where it all began….. Mark has not only wrote a story on my business & my story once, but this 4th anniversary was the THIRD time!! He has gotten me television interviews, articles written about my business/journey & let's not forget about all the social media mentions. Recently, he got me a radio interview with Host Vic Edwards where it was broadcasted on 2/27 on 6 different stations. In addition, there were 2 magazines where my story and event was published. Thank you Mark for letting the world know about me, my business & my event. It was a very successful event. I appreciate our working relationship. If you want to be well known & let people know what your story is about, reach out to Mark! He'll make sure of that!
Dolly Towne
Bookkeeping, Towne, LLC